RESIDENTIAL & COMMERCIAL
RESURFACING

FREE ESTIMATES

DECORATIVE CONCRETE
RESURFACING

SERVING HOUSTON AND BEYOND

FAMILY OWNED
AND OPERATED

A+ BBB RATED AND ACCREDITED
SUNDEK of Houston has been installing concrete coatings at residential and commercial properties since 1998. Previously known as Bullion Coatings, SUNDEK of Houston has built a reputation in Houston and the surrounding areas for being a trusted contractor for resurfacing pool decks, patios, driveways, concrete floors, and more.
We use SUNDEK products, which are renowned in the industry for being durable, beautiful, and easy to maintain. Clients love that our coatings give them the ability to redo their concrete surfaces without having to tear them out and start from scratch.
The sky is the limit when it comes to designing a concrete surface with SUNDEK of Houston. We have many colors, patterns, and textures to choose from. If there's a particular material our clients love, we can mimic that look with concrete (for example, brick, cobblestone, limestone, wood, and more). The result is a stunning piece of art that's long-lasting and easy to maintain.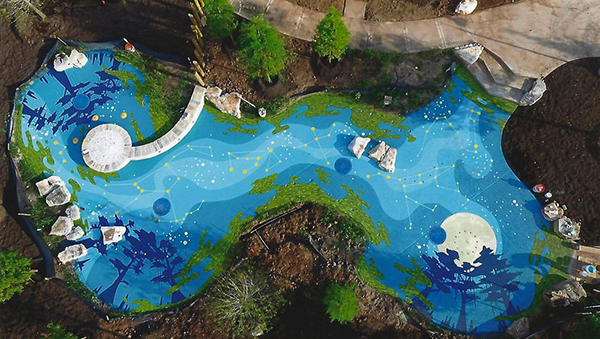 SUNDEK of Houston installed this splash pad at the Sawmill Lake Recreations Center in Houston, Texas.
See more photos of our work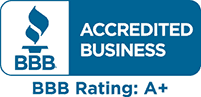 If you're not in the Houston area, find a contractor in your area
We service all the major cities in the area including Houston, Missouri City, Pasadena, Baytown, Sugar Land, Pearland, League City, Katy, Aldine, Spring, The Woodlands, Humble, Meadows Place, Mission Bend, Cinco Ranch, Bellaire, Deer Park, La Porte, Cypress, Jersey Village, and the surrounding areas.
REVIEWS

"I am so thrilled with the gorgeous garage floor! The crew worked non-stop and did a meticulous job. They were so thorough and so polite. All my neighbors are going to be jealous and several wanted your card. Thank you again for a fabulous job. I look forward to having you do my driveway next year!"
- Diane A.

"We wanted to take this opportunity to thank you and the crew once again for completion of our project. The crew was wonderful and their work product very professional. Thank you for your interest in assuring completion in a timely manner. We appreciate it. As you know, your company did the finishing work on our pool deck three years ago. We have been happy with the product and therefore had no hesitation in involving you again. Thanks again and we look forward to recommending you and Bullion in the future."
- Charlotte Y.

"Jessica and I just wanted you to know that even though mother nature is making your work harder, we have appreciated your business and the flooring has been the most pleasant experience. Thank you for keeping us informed and continuing to make things right"
- Mat S.
CONCRETE NEWS

3 Things to Consider When Resurfacing Your Pool Deck
If you're thinking about having your pool deck resurfaced, it's important to carefully consider who you hire to do the job, the color you choose for your pool deck, and scheduling the right time to get the work done.
Concrete Stamping vs. Stamped Overlays
If you're interested in stamped concrete, you might be wondering what the difference is between a stamped overlay and concrete stamping in general. Learn which approach will be the best solution for your stamped concrete project.
Give your Concrete Surface a New Lease on Life
Did you know that even if your concrete surface has cracks, flaking, fading, or other damage, you don't need to tear it all out to get a surface that looks brand new? In addition to resurfacing concrete, SUNDEK of Houston is skilled at concrete repair. Read about how we can help.
Read more on our Blog
VIDEO
Sundek Covid Safety Procedures
Take a look at how SUNDEK crews and staff are preparing each day. As an essential business, we want to ensure we all get through this safely by following the CDC guidelines. Thankfully, our crews have been out working and continue to move forward during these tough times. Let us know if we can help you.