Decorative Concrete Resurfacing
At SUNDEK of Houston, we have been resurfacing concrete in and around Houston, TX for more than 20 years.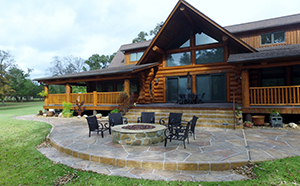 When concrete is resurfaced, a coating is placed on top of the existing concrete (the existing concrete must be structurally sound in order to do this). That coating is then customized with colors, patterns, and texture, giving it a unique look. The result is a surface that looks brand new but costs a fraction of the price of tearing out concrete and starting from scratch.
At SUNDEK of Houston, we can resurface just about any area, residential and commercial! Here are some of our decorative concrete specialties.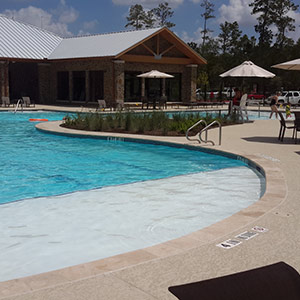 We specialize in creating beautiful, slip-resistant pool decks that are cooler than average concrete surfaces.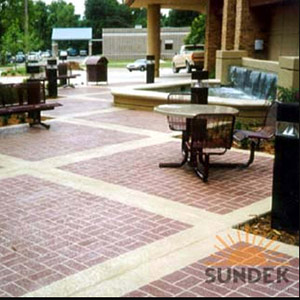 Here in Houston, our weather gives us many opportunities for gathering outdoors. We love to create inviting patio spaces that are both beautiful and durable.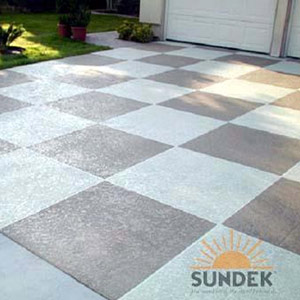 A driveway is often the first thing you notice upon approaching a home or business—so why not make it beautiful? We can help with that!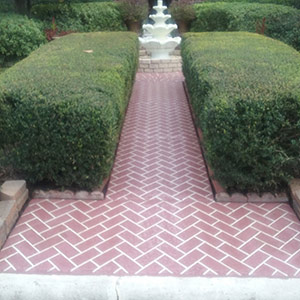 Whether your walkway or entryway needs to be evened out, expanded, or just updated for a new look, we can give you a surface that looks brand new.
Can damaged concrete be resurfaced?
Yes, it can! Concrete coatings can be applied to surfaces even if they're chipped, cracked, spalling, or fading. At SUNDEK of Houston, we can help identify the cause of the damage so it doesn't happen again on your new surface. If existing cracks are too big or there's risk of them occurring again, they can be worked into the design with custom scorelines, creating a beautiful look that doesn't look like cracked concrete.
What types of design options are available?
The sky is the limit when it comes to design. You can choose specific patterns, textures, and colors (see more about our stained concrete options). If there's a particular material you like, we can even mimic that look with a stamped concrete (for example, wood planks, limestone, cobblestones, brick, and more).
Check out our portfolio to see some of the work we've done
What is maintenance like?
The most important way to maintain your surface is to have it sealed with a high-quality sealer, which will protect it from general wear and tear.
Other than that, maintenance is simple. Every few weeks, you'll want to remove dirt and other debris. For stains that are hard to remove, you can use a non-abrasive commercial cleaner. We have more information about maintaining our concrete coatings here.
Contact us about your resurfacing project
We would love to talk to you about your project! Here are a few ways to contact us:
Call us today at (281) 859-4696
We service all the major cities in the area including Houston, Missouri City, Pasadena, Baytown, Sugar Land, Pearland, League City, Katy, Aldine, Spring, The Woodlands, Humble, Meadows Place, Mission Bend, Cinco Ranch, Bellaire, Deer Park, La Porte, Cypress, Jersey Village, and the surrounding areas.