What types of commercial concrete can SUNDEK of Houston work with?
We have worked with businesses all over Houston and the surrounding areas. Here are just some of the types of commercial concrete services we offer.
Hotels & Motels
(Entries, lobby floors, porte-cochères, pool decks, dining areas, bathrooms)
Locations with many guests need durable surfaces that will hold up despite all the foot traffic. Our high-quality surfaces are long-lasting and look beautiful, too.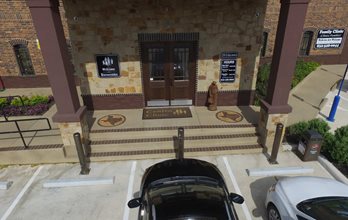 Offices & Business Parks
(Courtyards, porte-cochères, lobbies, kitchens, break areas, bathrooms, office flooring, vertical surfaces)
It's no secret that an aesthetically pleasing workspace is good for employee morale. We can help you get beautiful floors that are also easy to clean and durable.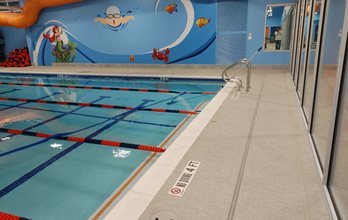 Healthcare, Schools & Churches
(Labs, bathrooms, meeting & waiting rooms, hospital floors)
With all the traffic these spaces get, quality of flooring materials is important. We can install the right surface for your space within your timeline and budget.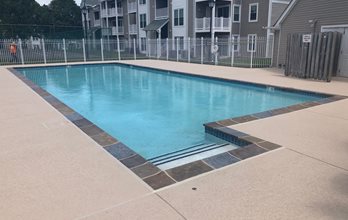 Apartments & Condominiums
(Pool decks, common areas, lobbies, entries, playground, gym floors)
For the shared spaces at your property, we can create durable and slip-resistant surfaces that are also beautiful works of art for your residents to enjoy.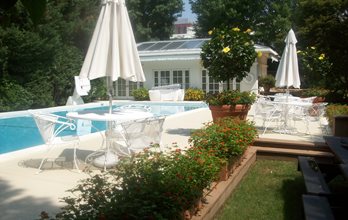 Military & Government
(Pool decks, training facilities, and more)
Our surfaces are perfect for everything from locker rooms to pool decks. We work with our clients to complete projects within designated budgets and timelines.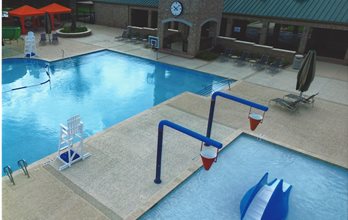 Parks, Clubs & Municipalities
(Playgrounds, pool decks, gym floors)
We love working with our clients to create the best design for their space. We even do custom designs (e.g., we have created surfaces that feature company logos).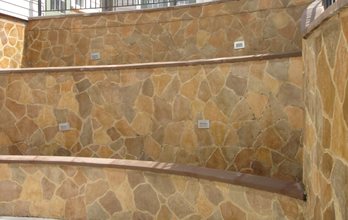 Vertical Applications
(Retaining walls, planters, building walls)
If we can create it on a floor, we can create it on a wall! We design vertical surfaces so they match or coordinate with your surrounding features.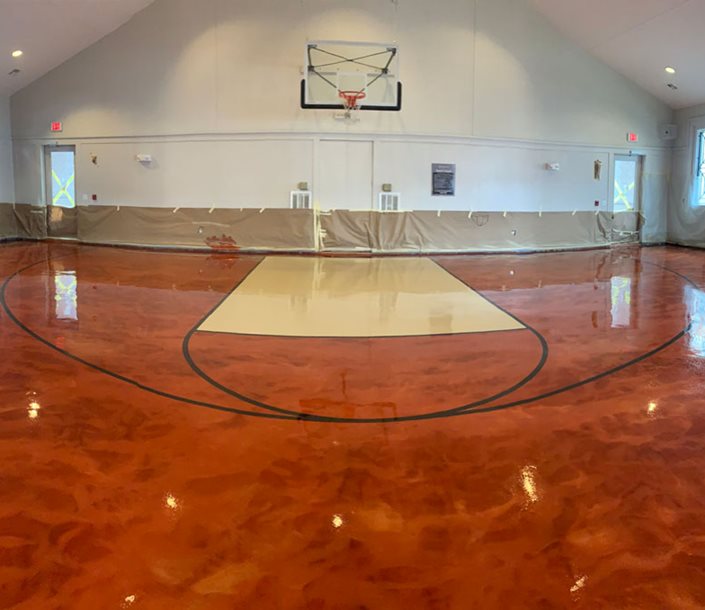 How long will it take to complete a resurfacing project at my commercial property?
The amount of time it will take to complete your project depends on the size of the surface and the complexity of the design. In addition to quality workmanship, we pride ourselves on working closely with our clients to meet deadlines so they can continue business as usual.
Commercial concrete services we provide:
Acrylic finishes
Concrete sealing
Epoxy coatings
Textured overlays
Maintenance
Maintenance staff at commercial properties are often surprised to discover how easy it is to maintain decorative concrete and epoxy surfaces. General maintenance includes removing dirt and other debris every few weeks by sweeping or hosing it off with a hose or pressure washer. For stains that are hard to remove, refer to our maintenance guide.
A high-quality sealer will also make your surface non-porous, making it easier to keep clean and protecting it for years to come.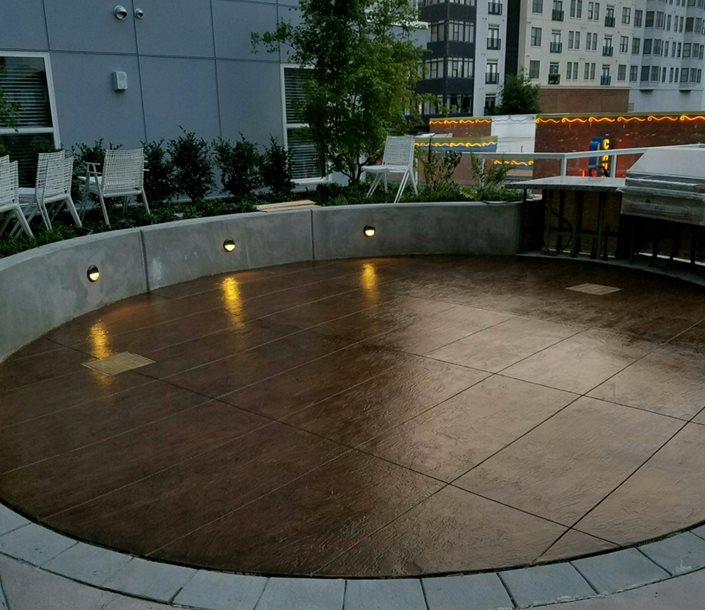 Contact us about your commercial project
We would love to talk to you about your commercial project.
Call us at (281) 859-4696
Request a Free Estimate