What types of commercial concrete can SUNDEK of Houston work with?
We have worked with businesses all over Houston and the surrounding areas. Here are just some of the types of commercial concrete services we offer.
Looking for poured concrete? SUNDEK NATIONAL ACCOUNTS provides architectural concrete services throughout Texas.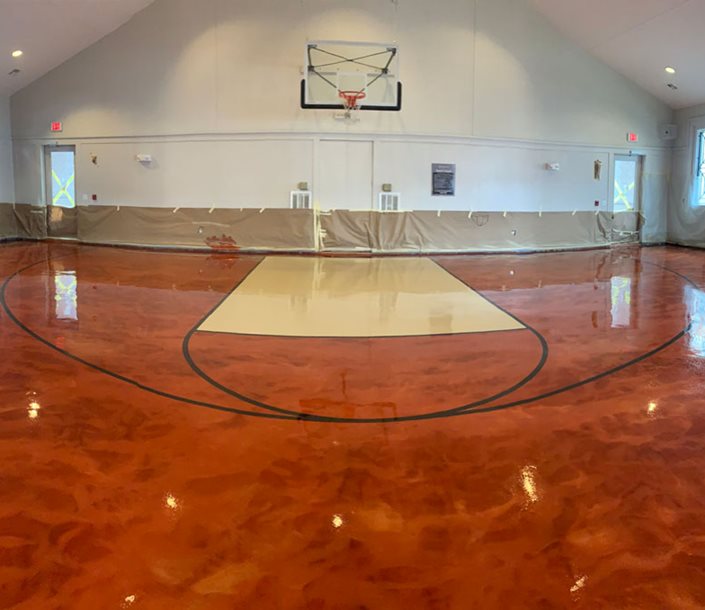 How long will it take to complete a resurfacing project at my commercial property?
The amount of time it will take to complete your project depends on the size of the surface and the complexity of the design. In addition to quality workmanship, we pride ourselves on working closely with our clients to meet deadlines so they can continue business as usual.
Commercial concrete services we provide:
Acrylic finishes
Epoxy coatings
Stamped concrete (allows you to get the look of stone or other materials at a fraction of the cost)
Stained concrete (allows you to get creative with the color of your surface)
Textured overlays
Maintenance
Maintenance staff at commercial properties are often surprised to discover how easy it is to maintain decorative concrete and epoxy surfaces. General maintenance includes removing dirt and other debris every few weeks by sweeping or hosing it off with a hose or pressure washer. For stains that are hard to remove, refer to our maintenance guide.
A high-quality sealer will also make your surface non-porous, making it easier to keep clean and protecting it for years to come.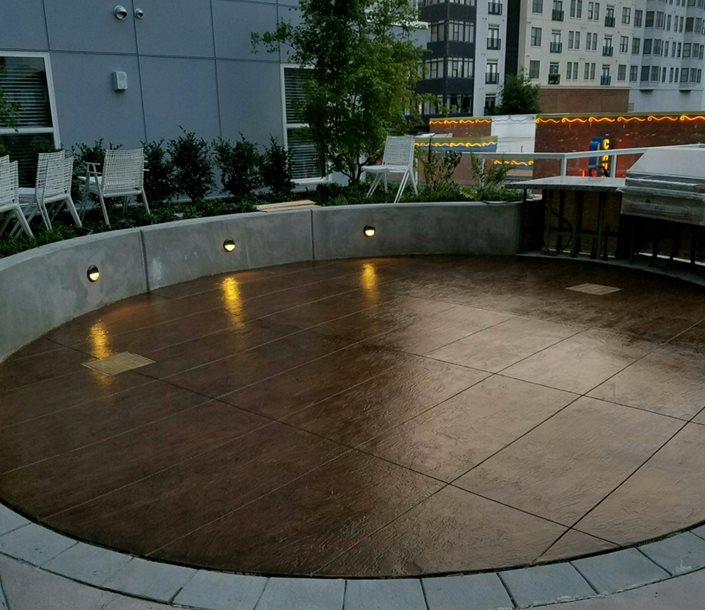 Contact us about your commercial project
We would love to talk to you about your commercial project.
Call us at (281) 859-4696
Request a Free Estimate