Wall Overlays - Vertical Applications
If you have a wall, retaining wall, or other vertical surface that needs repair or an aesthetic update, we can help! At SUNDEK of Houston, if we can install it on the ground, we can install it on a wall.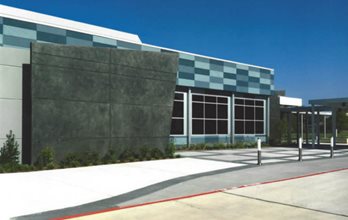 This wall at a church in Irving, TX, was resurfaced using SUNDEK products.
SEE PHOTOS OF OUR WORK
Why use a SUNDEK coating on a vertical surface?
Our coatings are beautiful but their benefits don't stop there. With a SUNDEK coating, you won't get termite damage or flaking paint. There are also a variety of design options available with our coatings. With such a wide range of colors, patterns, and textures available, the design options are limitless.
CONTACT US FOR A FREE QUOTE
Other services we offer
Contact us about your project
Call us at (281) 859-4696