Industrial Epoxy Flooring & Warehouse Solutions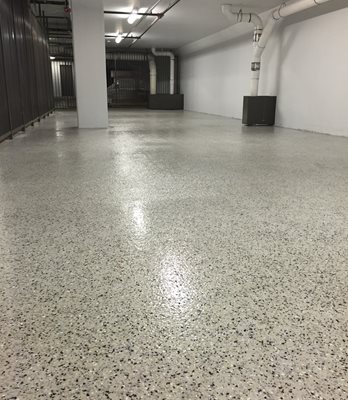 The needs of a facility depends on the type of work performed on the property. Fortunately, at SUNDEK of Houston, we can help you figure out what concrete coating is best for your purposes. No matter what kind of business you're in, we're here to help. See pictures of industrial floors
Our Coatings Can Withstand a Lot
If your business calls for the use of heavy materials, heavy machinery, or both, you need a durable floor. If you've been wearing down your floor for years and it is time for some repair and resurfacing work, you've come to the right place. We've been completing this kind of work for years—that's why businesses in and around Houston know they can rely on us.
It's All About Your Flooring Needs
On every job, we focus on meeting our customers' needs. We will do everything we can to make sure you are satisfied with the completed work—that's why we communicate clearly from start to finish.
Developing a Plan For Your Resurfacing Project
It is very likely that having this kind of work completed will interrupt your regular flow of business, at least to some degree. We understand that no business wants to be out of commission for long, so we will work together with you to develop a plan for the project. We'll discuss when will be a good time to have the work completed and how can we do it in a way that minimizes the impact on your operations. You need the floors in your buildings to withstand whatever you are going to throw their way, and we'll make sure that is the case.
Request a Free Estimate