Sealing Concrete Increases the Life of Decorative Coatings
A high-quality sealer ensures that your concrete will be beautiful and durable for years to come.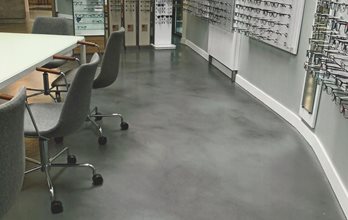 Why seal your decorative concrete?
If you want your concrete to look great and perform well for a long time, a sealer is necessary. A sealer protects your surface from damage, keeps water and other liquids from soaking in, prevents mold and mildew, and more.
If you'd like to know more about sealers, you can read about the benefits of sealers here or contact us for more information about sealing your surface.
Can't I seal my own concrete?
While many people try to tackle sealing projects themselves, we recommend having it done professionally.
Here are the most common DIY sealer issues we see:
Bubbling caused by applying too much sealer
Imperfections when sealing in hot or cold temperatures
Discoloration if sealer is applied too soon to a new coating
When you work with us, we make sure your sealer gets applied properly.
Contact us for a free quote
How often do I need to reseal my surface?
In most cases, sealer needs to be reapplied every few years so your surface continues to get the protection it needs. Exactly how often it needs to be resealed depends on a few things such as location of the decorative surface and how it's used.
What types of sealers does SUNDEK of Houston use?
We only use high-quality SUNDEK sealers.
SunClear EcoProtect is best for indoor concrete floors.
SunClear UltraProtect is best for outdoor floors and high-traffic areas indoors.
AcryClear 25 is good for use on surfaces such as stamped concrete and exposed aggregate. You can even use it on pavers.
Contact us about sealing your concrete
Call us today at (281) 859-4696