Nailing the Best Cypress Concrete Contractor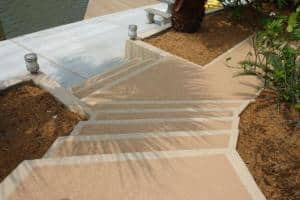 Are you looking to hire a top Cypress Concrete contractor? Well, the process can be deceptively simple or frustratingly difficult, depending on how you approach. Because there are so many contractors in Cypress, you need to be very careful in the way you choose so as to get the best in the pack. The following are the tips to finding the best concrete contractor in cypress.
Do not base your decision on the price alone
The biggest mistake that you can ever make is to choose a concrete contractor solely based upon the price that they charge. Price almost always indicates the level of quality. Cheap may also mean low quality work. Do your research and know what the current market rates are. If the price a contractor quotes is either too high or too low from the current market rates, know that there is something fishy.
Do a lot of research
Scour the web for the latest textures, patterns and colors for driveways, walkways, pool decks and patios. You need to have a rough idea of what you aim to accomplish once the project is finished. Remember that there are many designs for pool decks, patios, garages and driveways. Doing research will put you in a better position regarding what exactly you want.
Get Written Estimates
Cost estimates should not only be written but also signed by the contractor. This protects you from any price hikes. Timeliness and thoroughness of bids is yet another thing that you must consider. Also, make sure that you discuss any special situations regarding your project.
Do Your Due Diligence
To ensure that you get a top concrete contractor in Cypress, you must thoroughly do your due diligence. Check references that your contractor gives you. Call the references and speak with them personally. Also, do a background check in the company by visiting the better business bureau. Also, make sure that you check on the insurance, warranty and licensing of a particular contractor before you hire them.
Ask neighbors and friends
Sometimes you don't even have to go far to get a good concrete contractor in Cypress. Ask your colleagues at work, friends or neighbors if they know of a good concrete contractor. But don't just take their word for it. Mae sure you see their handiwork as what is good for one person may not necessarily be good for you.
Call us for professional concrete installation
If you live in Cypress and are looking for a professional concrete contractor, then search no more. We have concrete contractors that are not only experienced but also qualified to deliver top quality work. With over 33 years in service, our contractors will easily surpass your expectation and amaze you.