Top 5 Tips on Finding a Reliable Concrete Contractor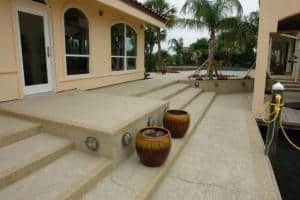 A concrete contractor is responsible for handling all works related to construction and remodeling of your property. This means when you hire a concrete contractor, you're handing your precious assets to that person. The quality of work completely depends of the type of contractor you hire. Therefore, it's extremely important that you choose the right contractor for the job. Here are tips on finding a reliable concrete contractor.
How To Find A Reliable Contractor
Verify license and certifications
When looking for a reliable concrete contractor, the first thing you need to do is verify their license. To do this, make an inquiry with your state's license board or department. If the contractor claims to be affiliated with other reputable organizations, then find more about it. Similarly, it's important that you find out about their history with such associations.
Check if they have insurance
Apart from the certificates and licenses, find out whether they are properly insured or not. This is extremely important because the insurance policy will protect you from unnecessary damages done to your property. If your contract is broken in any way, then you can also ask for compensation.
Experience
A contractor with several years of experience has been in business long enough to know the dos and dont's. Such contractors are not only able to perform their job very well, but they are also able to avoid potential mistakes that can be damaging and very costly. If you are unsure of something, they can easily guide you on the right path since they are knowledgeable. You can ask the contractor to show you some of his previous work and see if you can work with him. Also check to see if the employees have the necessary skills and qualifications. You don't want a contractor who will cause any damage to your property.
Services
One amongst the most important aspects to look for is if the concrete contractor performs the type of work you are looking for. For example, you may contact a company that only specializes in concrete foundation or concrete driveway, but doesn't work on retaining wall. Depending on your needs, choose a contractor who can perform all the tasks.
Price
Price is another important thing you have to keep in mind when looking for a reliable contractor. When you get your quote, go through the details to make sure you understand everything. Don't just choose the cheapest, choose a fair quote; sometimes cheap can be expensive. After going through all the details, make sure you sign a written contract rather than concluding your agreement verbally.