Residential Concrete Floors
Homeowners are often surprised to learn that they can get beautiful concrete or epoxy floors right in their own homes! SUNDEK of Houston has been installing concrete floors at residences since 1998.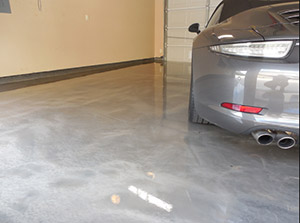 Contact us about your concrete floor
Where can a concrete floor be installed in my home?
The short answer? Anywhere! Here are some of the more common spaces we can install concrete floors in residences:
Living Rooms & Great Rooms
Basements & Game Rooms
Kitchens
Bathrooms
Design options
With the wide variety of colors, patterns, and textures to choose from, you can customize your concrete floor to fit in perfectly with your home's design. If there's a specific material you like, we can even mimic the look of that material (for example, brick, wood, tile, etc).
Contact us about your concrete floor
We would love to talk to you about your concrete floor! Here are a few ways to get ahold of us:
Call us at (281) 859-4696