Stamped Concrete Cost Houston
Good. Fast. Cheap. There was a story where you could only choose two of those from a service provider. Good and fast, won't be cheap. Fast and cheap, won't be good. Good and cheap, won't be fast. Although this is common among products and services nowadays, stamped concrete Houston services would be an exception. Stamped concrete is a great solution for various floors, such as patios, pool decks, driveways, and more. It is easy and quick to install and it is a lot more economical than other paving materials like natural stone, brick, and pavers.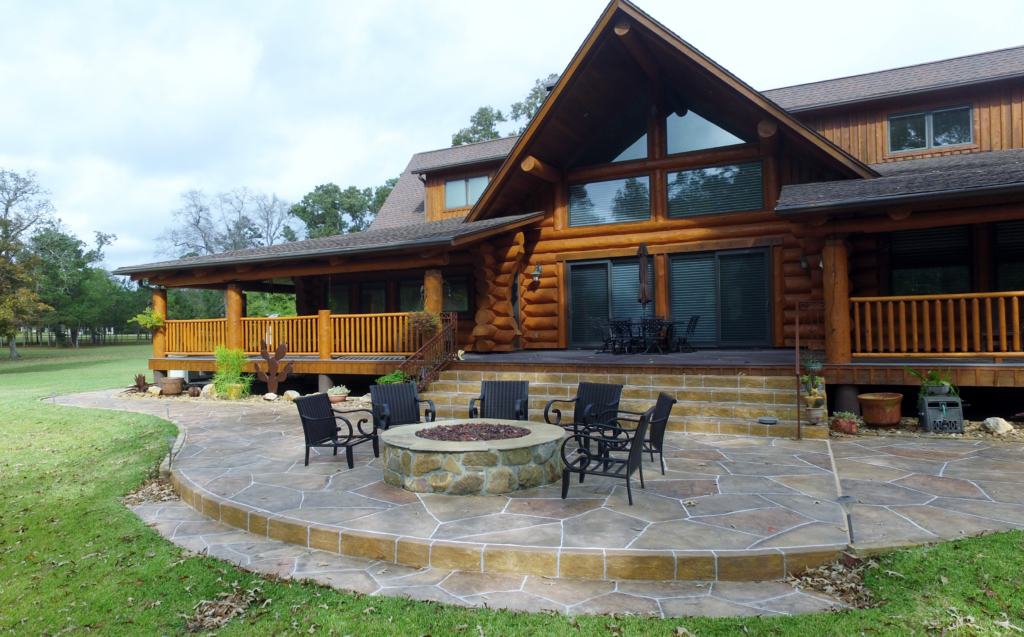 Concrete Stamping Pricing Considerations
Stamped concrete patio Houston pricing may vary from driveways, pool decks, and so on. Each project's total costs will also depend on various critical factors, such as:
Type of Pattern or Design – There are many types of patterns that can be stamped on concrete. While all are absolutely attractive, some are more complicated than others. Natural stone, for example, consists of random shapes and sizes, making it a lot more difficult to imprint than, say, a brick pattern.
Level of Difficulty – The more complex a project is, the more work is involved. Contrasting patterns, for example, can contribute to an increase in labor costs.
Size of the Area – Probably the most influential factor, stamped concrete costs are often computed per square foot. The bigger the area, the higher the installation costs.
Additional Services – Any repairs that need to be done prior to installing the stamped concrete overlay is an additional cost. There may also be an additional charge for enhancing the stamped surface, especially if it requires hand-staining.
Contact us for a quote
Stamped Concrete Range of Prices
For a basic installation that involves one pattern and one color, the going rate is between $8 to $12 per square foot.
For a mid-range or intermediate installation that involves customization, the rate would usually be at a higher range of $12 to $18 per square foot.
For the ultimate high-end type of stamped concrete installation, which may involve natural stone designs, hand-staining, and scoring, the rate may start from $18 going up for each square foot.
Get more for less! Call (281) 859-4696 for a stamped concrete Houston quote!
Decorative concrete companies in Houston services may cost more than plain concrete but it is a lot more economical than natural stone, bricks, pavers, tile, and other floor material. We at SUNDEK Houston provide the best deals in the Houston, Texas area when it comes to concrete floor resurfacing. We have over 30 years of stamped concrete experience and we guarantee to provide you with services that are tailored to your needs and budget. Call us for a more accurate quote, free of charge!